Our Research
Our research interests are in the area of advanced materials and nanostructures (specifically 1D carbon nanotubes and novel 2D materials) for electronics, optoelectronics, and thermoelectric applications. Our research aims to provide theoretical guidance to the experimental efforts for developing novel devices with new functionalities, including, but not limited to, transistors, photodetectors, nanoscale light emitters, and quantum technologies.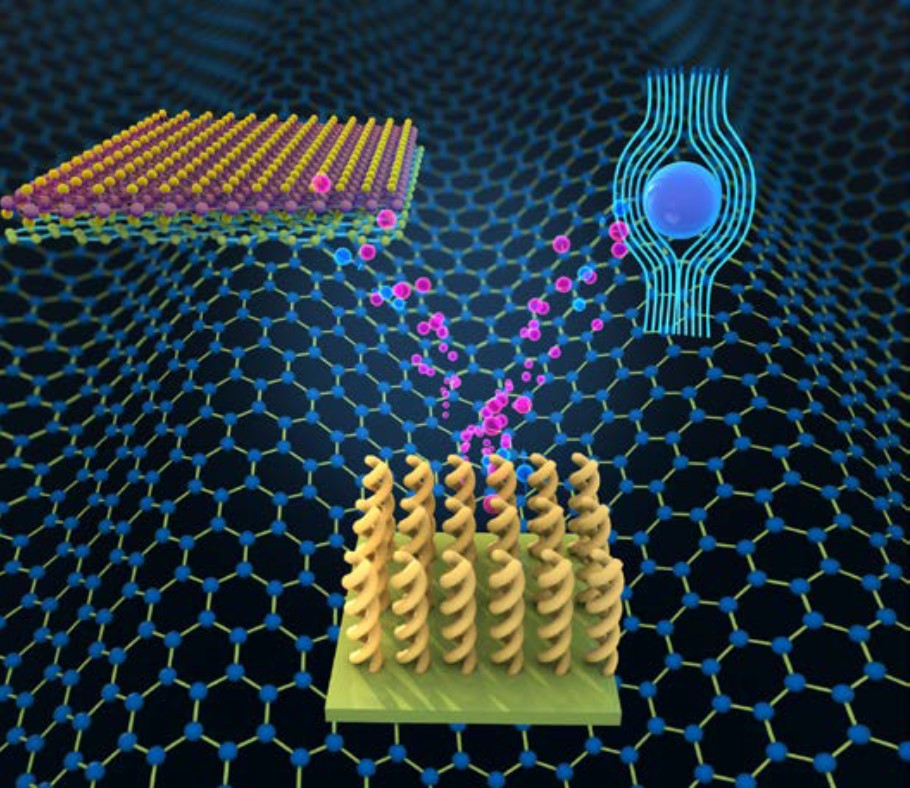 The image shows candidates for practical quantum and chiral materials.
Positions
For inquiries about PhD positions, contact Vasili Perebeinos at vasilipe@buffalo.edu
Latest News
TeraTech2024 conference will ake place at the Univeristy at Buffalo June 10-14, 2024, please visit teratech2024.eng.buffalo.edu

Our team received a planning grant NSF award on Future Semiconductors FuSe-TG: Co-Design of Chiral Quantum Photonic Devices and Circuits Integrated with 2D Material Heterostructures The inauguratingworkshop was held at the Univeristy at Buffalo on June 17, 2023.